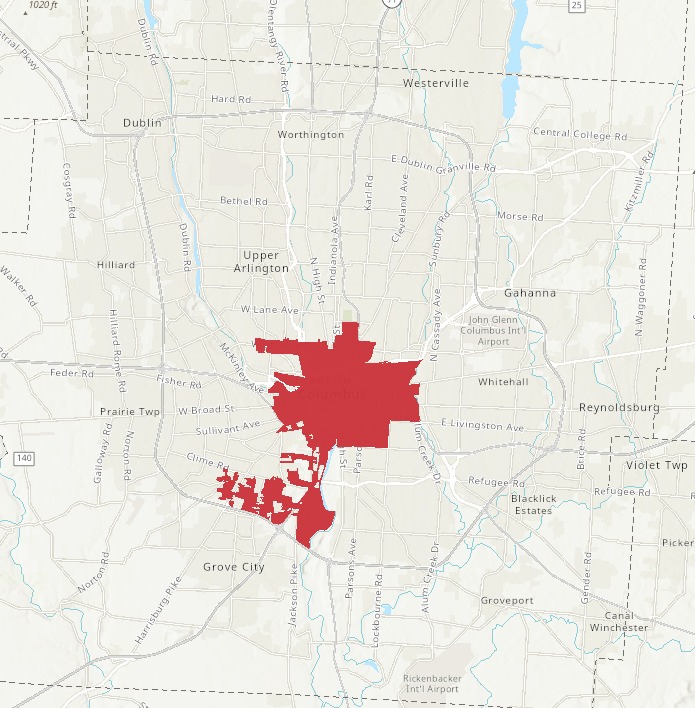 Columbus City Council Residential District Seven includes the city's central neighborhoods and a smattering of incorporated areas down to Interstate 270 to the south. The district is notable because its racial diversity most closely matches that of the city at large when compared to other districts. Its median income is also nearly identical to that of the city at large.
District Seven boasts a wide variety of neighborhoods, including Downtown, Short North, Near East Side, Franklinton, Fifth by Northwest, Milo-Grogan, German Village, Italian Village, Fort Hayes, Near East, and the Brewery District. The district is home to the Statehouse, Columbus Museum of Art, COSI, Franklin Park Conservatory, Ohio State Fairgrounds, and the Scioto Audubon.
Neighborhoods
Old Oaks

Southern Orchards

Thurman Square
Name District Seven
Distinct names for districts can provide multiple benefits to its residents, including a sense of belonging, navigation, marketing, cultural significance, and safety and belonging.
Please submit your suggestion for what District Seven should be named.
Median Income
Source: American Community Survey (ACS) 2017--2021
Population Experiencing Poverty
Source: American Community Survey (ACS) 2017--2021
Racial and Ethnic Composition
Source: City of Columbus
Crime
The relative risk of specific crime types compared to the city at-large.