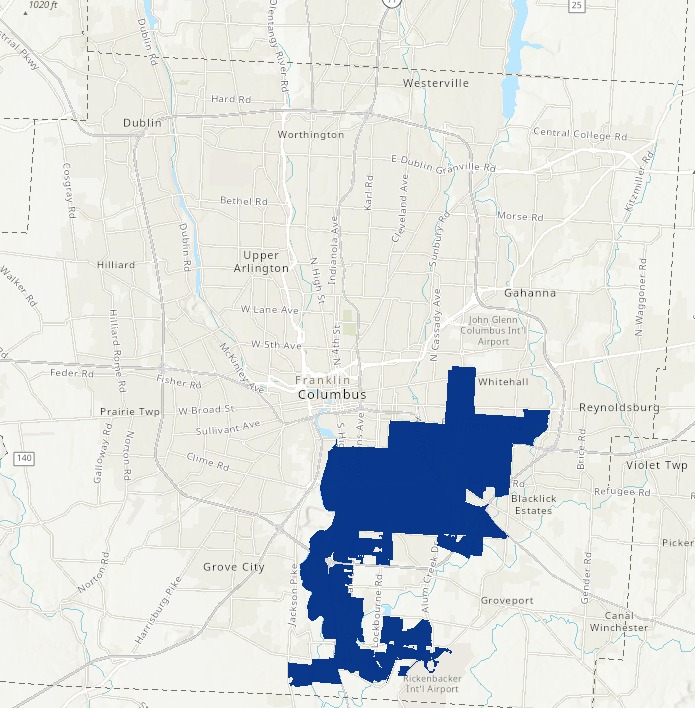 Columbus City Council Residential District Eight is roughly bounded by Scioto River to the west, Lockbourne and Groveport to the south, Big Walnut Park to the east, and Bexley and Whitehall to the north. It has the city's largest Black population among the city's districts. 
District Eight is located in the southeast part of the city and is home to The Fort and the former site of Eastland Mall. The district's neighborhoods include South Side, Mid East, and Far South.
Name District Eight
Distinct names for districts can provide multiple benefits to its residents, including a sense of belonging, navigation, marketing, cultural significance, and safety and belonging.
Please submit your suggestion for what District Eight should be named.
Median Income
Source: American Community Survey (ACS) 2017--2021
Population Experiencing Poverty
Source: American Community Survey (ACS) 2017--2021
Racial and Ethnic Composition
Source: City of Columbus
Crime
The relative risk of specific crime types compared to the city at-large.